PLEASE NAVIGATE TO THE CURRENT WORCESTER AGO WEBSITE:
This page you are viewing is an archived old history site.
___________________________________________________________
May 14 2018 Monday6:30PM Annual Meeting; 7PM WorcAGO Scholarship Recital Pakachoag Church, Auburn
(chapter program)
May 18 2018 Friday 7PM (Organ concert Cancelled)
August 2018 – Mechanics Hall Music Festival, including: (AGO co-sponsored)
. Aug 8 Wed noon – Cosmic Dualities – Olga Rogach (piano), Will Sherwood (piano), William Ness (organ), Scott Daugherty, (trumpet)
. Aug 10 Friday – Imperio in Stereo Roy & Kristjon Imperio (pianos) with William Ness concerto organ accompaniment
. Aug 12 Sunday – Peter Krasinski in concert
. Aug 15 Wednesday – Young Artist Showcase: Wesley Hall in concert
www.WorcAUD.com – read all about the 1933 Kimball, brought back to life in 2016;
currently closed in 2017 per order of Fire Marshal
SPRING 2018
Sunday, Feb 25, 2018 4pm, Clara Gerdes, Organist (Curtis Institute, Philadelphia) [Music at Trinity Concert Series] Works by J. S. Bach, Whitlock, Conte, Reubke, and Ravel; Free, an offering is received. (Worcester Chapter AGO co-sponsored) Trinity Lutheran Church Worcester
March 2, 2018 7pm Friday FREE Mechanics Hall Worcester
Symphonic Fusion– Hook teams up with WYO
WorcAGO scholar Isabelle Zhao debuts at Mechanics Hall
Works for Organ & Orchestra by: Saint-Saens, Sullivan, Tschaikovsky; Will Sherwood, organ
Online Program Notes PDF Program
Sun, Mar 18 3pm Renée Anne Louprette University Organist Rutgers University Princeton, New Jersey [HC Organ Series](AGO co-sponsored) Holy Cross Saint Joseph Memorial Chapel
Fri March 23 7:30PM Assumption HumanArts Frédéric Rivoal, French Organist (AGO co-sponsored)
Assumption College Chapel of the Holy Spirit
Sun Apr 8 3pm Vincent Warnier Organist Church of Saint-Étienne-du-Mont Paris, France [HC Organ Series] (AGO co-sponsored) Holy Cross Saint Joseph Memorial Chapel
Wed Apr 11 12Noon Worcester Organ Series Concert – brown bag, Mechanics Hall (AGO co-sponsored) FREE
Mark Dwyer, organist
April 28 2018 Saturday 8PM Cameron Carpenter at Mechanics Hall presented by Music Worcester series. (AGO co-sponsored)
April 30 2018 Monday 7PM Matthew Buller, Young Artist Showcase, First Unitarian/Worcester (AGO co-sponsored) Part of ArtWeek Massachusetts, Part of 2018 Court Hill Music Festival
FALL 2017
Sept 11 6PM Boston: Cathedral Church of St Paul – Alice Parker
Sun, Oct 22, 3pm. Matteo Imbruno Organist Oude Kerk Amsterdam, The Netherlands [HC Organ Series] (AGO co-sponsored)
Sun., Oct. 29 4pm at Trinity Lutheran: Hymn Festival Commemorating the 500th Anniversary of the Reformation (Music at Trinity)
Sun, Nov 5 3pm Vincent Boucher Organist Oratoire Saint-Joseph Montréal, Canada [HC Organ Series] (AGO co-sponsored)
Nov 29 Wednesday Noon – All That (Holiday) Jazz – fresh arrangements for the holidays for Jazz Ensemble & Organ
Oct 14 2017 Saturday 10AM-3PM WorcAGO Organ-Choral Workshop
– All are invited. Trinity Lutheran/Worcester
(chapter program)
RSVP for lunch, Lunch Cost: $10 (vegetarian and gluten-free available, please specify) (Workshop: free for any AGO member).
Organ and Choral Music Scores for sale- CHEAP! (some is free)
9:45-10:00 Registration and Coffee
10:00-11:15 Singing with Simeon and Anna: Working with Aging Voices
As our singers age, those who lead choirs will make better choices, better use of time, and utilize their volunteer singers well if they know how to help aging singers sing well. This workshop will explore vocal exercises, hygiene, and teaching methods that will help conductors lead aging choirs. Mark Mummert
11:25-12:25 Innovative Choral Repertoire – reading session with great repertoire accessible for small (2-part/SAB) church choirs with a range of skills. Special guest:Rebekah Schulz (Currently in Montreal, recently at St John's Sudbury, a gifted leader with a unique perspective for usable repertoire for small choirs)

12:30-1:25 Lunch, music browsing, open console, Q&A with presenters
1:30-2:45 Organ repertoire for accessible service playing for ALL organists "Playing pieces everybody will love' "go-to" favorites for different traditions. List of vendors will be provided. Organ scores for sale of repertoire demonstrated – 10% off list price. Door prizes of music randomly given! Marjorie Ness

Sun, Nov 19 3:30/4pm Trisha Snyder in concert, celebrating the 20th Anniversary of the Pakachoag Church Dobson Tracker Pipe Organ – (still) Worcester's newest tracker church installation
(AGO co-sponsored)
3:30PM Pre-concert talk: Lynn Dobson, organbuilder
Nov 29 Wednesday Noon – All That (Holiday) Jazz – fresh arrangements for the holidays for Jazz Ensemble & Organ
Mechanics Hall (AGO co-sponsored)
Featuring Organist William Ness, Lucia Clemente Falco, Will Sherwood
Dec 3 Sunday 3PM Worcester Fanfares– Concert of Festival Christmas Music
– First Unitarian Festival Choir and WPI orchestra,
including Rutter Gloria, audience carol sing with orchestra, and choral favorites
(AGO co-sponsored)
____________________
2017 (year to date)
Friday, January 6 2017- 12th Night Social Host: Sean Redrow
Feb 12 Sunday 4PM Sat Feb 18 7PM – Mechanics Hall – FREE – Hook Organ with WYO Symphony Orchestra
– A Symphonic Merger: The Organ in Symphonic Repertoire
– Organ & Orchestra arrangements: Tschaikowsky 1812, Elgar Nimrod, Holst Jupiter, Saint-Saens Organ Symphony in C – Will Sherwood, organ;
Organ Solo – Joshua Pak (Mechanics Hall debut)
Feb 25 Sat. – 8:30AM MVAGO MidWinter Jubilee Mini-Convention First Calvary, N Andover
March 18 Saturday BOSTON Bach Festival (all day)
NATALIS: Johann Sebastian Bach Birthday Organ Concert
Tuesday, March 21 at 7:00 p.m. (Co-sponsored WorcAGO) Trinity Lutheran Church, Worcester
Worc AGO member Mark Mummert celebrates the 332nd birthday of J. S. Bach with a program of organ works by the master. The program includes the Toccata, Adagio, and Fugue in C Major, portions of the Orgelbuchlein, and the Great Eighteen Leipzig Chorales, and his ClavierUbung III. Everyone can help blow out the candles on the birthday cake following the program in Jeppson Hall. The program is part of the Music at Trinity series 2016-2017 NOVUS VETERIS: The New Old. The concert is free; and offering will be received.
Friday March 24 7:30PM TRANSCRIPTIONS, TIENTOS, AND TOURNEMIRE – Assumption Chapel – Dr. Loreto Aramendi, Organist of Santa Maria Basilica, San Sebastian, Spain
(co-sponsored by WorcAGO)
Sunday April 2 3:00PM – (Co-sponsored WorcAGO)
Holy Cross Chapel Artists Series
St. Joseph Memorial Chapel at College of the Holy Cross, 1 College Street, Worcester
Cost: Free
Performing: Edoardo Bellotti, Organist
Details: Professor of Organ, Harpsichord and Improvisation, Eastman School of Music, Rochester, NY
Saturday, April 8 10AM-noon PPP- Pedals Pipes and Pizza – an introduction to the pipe organ. Brett Maguire, presenter & host
Wesley United Methodist, 110 Main St, Worcester Please RSVP for Free Pizza at noon
Come see, hear, play, and explore the insides of one of Worcester's great organs. No previous experience with organs is necessary, though we do ask that you have some background in piano playing. A pizza lunch will be provided afterward.
Wednesday April 12 Noon – Mechanics Hall – Leonardo Ciampa, organist
works by: Bach, Mendelssohn, Brahms, Saint-Saens, and the world-premiere of a new composition by Ciampa
Apr 28 Friday 7PM Young Artist Showcase – Mitchell Miller, organist
St. Joseph Church, Worcester 1928 Casavant Op 1239 III/29 https://organweb.com/specs/st-joes-specs.html
Works by Franck, Vierne, Guilmant Co-sponsored by Worcester AGO
A native of Cincinnati, OH, Mitchell Miller is currently a fifth-year student at the Oberlin College and Conservatory, pursuing a Bachelor's of Music in Organ Performance and a Bachelor's of Arts in German. He studies organ with James David Christie, harpsichord and continuo with Webb Wiggins, and piano with Jonathan Moyer.
Most recently, Mitchell was a finalist in the 2015 Taylor Organ Competition, being one of only five undergraduate organ majors from the US to be selected for the final round. He has also garnered such honors as first place in the 2013 Quimby Competition for Young Organists, and as a finalist in the 2014 Arthur Poister Competition in Organ Performance.
An active recitalist, Mitchell has performed at notable venues including Church of the Covenant (Cleveland, OH), Church of the Advent (Boston, MA), Calvary Episcopal Church (Cincinnati, OH), St. Mary's Cathedral Basilica of the Assumption (Covington, KY), First Congregational Church (Columbus, OH), The Brick Church (New York City, NY), and Musée des Augustins (Toulouse, France).
Aug 2 Wednesday Noon Mechanics Hall Organ Concert Series Mark Mummert in concert
Aug 9 Wednesday Noon Mechanics Hall Organ Concert Series Christian Copeley
FESTIVAL OF NEW MUSIC – Saturday Sept 30 – workshops and concert of premiered works (AGO co-sponsored)

Christ Church Fitchburg is hosting its first ever New Music Festival on Saturday, September 30, which will include a symposium for emerging composers who've been chosen to participate and a gala concert at 6:30pm with premieres of new organ and choral music. Carson Cooman and Dr. Robin Dinda are guest clinicians and performers for the day. Admission to the concert is free and a reception will follow.
>>> More information
Fall 2016:
SERVICE PLAYING WORKSHOP!
Sat Sept 24 2016 10AM (refreshments at 9:30)
Pakachoag Church, 203 Pakachoag St, Auburn (over the hill from Holy Cross/I-290)
Clinician: Dr Marjorie Ness
Dr Ness will share her tips on service playing and hymn playing.
This workshop is for ANYONE
who wants to tune up their skills, or get some new perspectives on how to approach "this thing we do each week"
The workshop will be particularly helpful for those who are studying for (or considering)
the AGO Service Playing & Colleague Exams.
Pakachoag's Dobson tracker is particularly suited for clear hymn playing, and we will be up front and close to the console to get a front row view of the techniques being discussed.
RSVP to reserve your free seat!
Hey – did we mention it is FREE? Invite your students and piano enthusiasts too.
Service Playing: Looking "under the hood" – Inspiring your congregation to SING!
What parts of the hymn tune are important to consider in accompanying
Improvising Accompaniments & Introductions
Implications of the tune; appropriate styles to use
Hymn Transposing – the Ups and the Downs –
The low-hanging fruit – visual tricks for when the transposition key fits a recipe
How to practice
Shape and structure
Understand the basic chords in a hymn tune (for example, harmonic analysis and secondary dominants)
Fingering and Feeling: following proper voice leading
August 3
Sean Redrow in concert, Worcester Organ Seires, Mechanics Hall, Wednesday noon
August 10
Brett Maguire in concert, Worcester Organ Seires, Mechanics Hall, Wednesday noon
Aug 21 (Sunday) 12:30-2:30 Preservation Worcester Tours, Worcester Auditorium 1933 Kimball
with mini-concerts/demos on the half-hour: "Organ Repertoire Greatest Hits".
Pipe Petting Zoo; Will Sherwood, organist www.WorcAUD.com
September 24 10AM Saturday
Workshop on General Skill Building for Service Playing– addressing the requirements of the Service Playing Certificate and Colleague Exam. Open to ALL, regardless of whether they are interested in exam preparation or just improving their skills.
Location: Pakachoag Church, Auburn (lots of parking)
October 3 1st Monday Open Console
Blessed Sacrament, Pleasant St, Worcester- soon-to-be refurbished Skinner
Facilitator: Kurt Blomstrom; Host Person: Becky Noone
Oct 9Sunday www.WorcAUD.com – -> see details on the website for purchasing tickets for chairs ($5 chair rental fee)
(with Chamber Music Concerts in Memorial Hall at 3PM, 5:30 & 6PM, and tours & organ demos throughout)
Kimball 1933 IV/106 at Worcester Memorial Auditorium
4PMWilliam Ness in Concert
(Wagner Meistersingers, Bach, etc.)


[Reception between concerts]

6:30PMSilent Film– Wings Over Worcester NOTE CORRECT TIME: 6:30PM
accpd by Peter Krasinski (full-length 2-hour Academy award winning film) introduced with Veterans HonorGuard
Oct 10 Monday Columbus Day BOSTON Organ Crawl in JP
Oct 10 Monday (mid-morning, time TBD) Organ Crawl: Mechanics Hall Worcester
Oct 14 Friday www.WorcAUD.com – -> see details on the website for purchasing tickets for chairs ($5 chair rental fee)
(with Chamber Music Concerts in Memorial Hall at 6PM, and tours & organ demos throughout)
Worcester Auditorium 1933 IV/106 Kimball
7PM Organ recital by international artist Peter Richard Conte (Wanamaker Organist) on the mighty Kimball introduced with HonorGuard [Reception following]
Oct 22 Saturday 10AM-1:30 BOSTON PPP in Concord MA
Oct 23 Sunday 3PM MVAGO Workshop with George Bozeman (South Church, Central St, Andover) JS Bach and the Organ
2016 (scroll down for previous events this season)

Wed Nov 2 7:30PM Assumption Chapel – Marie-Bernadette Dufourcet-Hakim, Professor, Univ of Bordeaux Montaigne (co-sponsored by WorcAGO)
Friday Nov 11 Organ Crawl in Worc Area, sponsored by Springfield and Berkshire AGO (coordinated by WorcAGO)
[Park at Oak Barrel]
12:30 (optional) Lunch at Oak Barrel 229 Grove St www.OakBarrelTavernWorcester.com
[Park at First U or Wesley – across the street from each other]
1:30 First Unitarian, 90 Main St (Aeolian-Skinner)
Organ & Timpani (20 mins), works by Copland, Strauss, Bach, Hymn; open console. Will Sherwood, host
2:30 Wesley United Methodist, 114 Main St (Skinner) Brett Maguire, host
[Park at Holy Cross: Hogan Center, and walk downward to Chapel- see PDF for parking and Chapel relationship]
4:00 College of the Holy Cross, St Joseph's Chapel, 1 College Street (Taylor & Boody) Brett Maguire, host
[Park at Pakachoag, 1 mile down the street from Holy Cross]
5:00 Pakachoag Church, 203 Pakachoag St, Auburn (Dobson) Trish Snyder, host
Saturday Nov 19 10AM (MVAGO) Tour of CB Fisk shop by David Pike, Gloucester MA
Nov 30 2016 Wed Noon –Worcester Organ Concert at Mechanics Hall – "All that (Holiday) Jazz" (Hook organ with WPI Big Band; broadcast live on WICN)
WorcAGO 2016-7 AGO CALENDAR
(with a few not-to-miss neighboring chapter events intermingled) (see bottom of page for 2016)
2017 (scroll down, to see past events in 2016-17)

Saturday May 6 @ 7PM Pipe Organ + 2(!) Pianos (Co-sponsored by WorcAGO)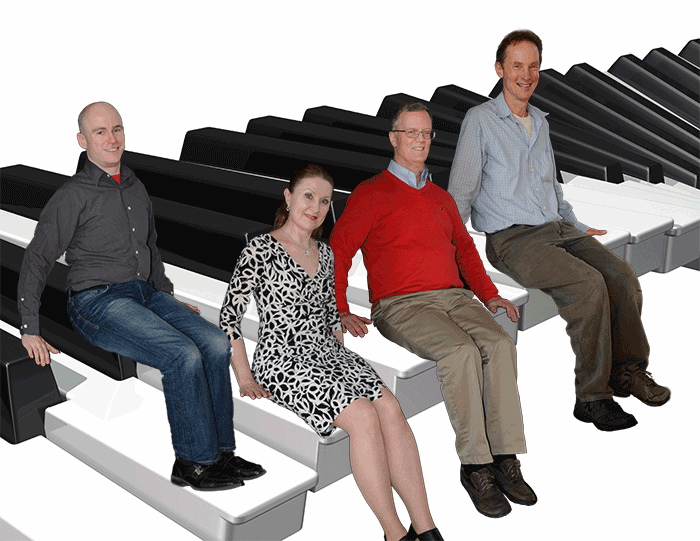 40-Fingers Steinway Extravaganza 20th Anniversary Celebration
Members Malcolm Halliday & Will Sherwood join Olga Rogach and James Haupt for a varied and eclectic evening of mixtures of three fine instruments.
Included are two world premiere arrangements.
Part of the 2017 Court Hill Music Festival series. More info and repertoire and commemorative program book PDF at www.FirstUMusic.com
Tickets: $5
Sunday, May 7 3:00 p.m. Organ "Plus" concert – Pipe organ with Instruments presented by Members of WorcAGO


First Congregational Church, 1070 Pleasant St, Worcester
Facilitators: Dorothy Frisch and Kurt Blomstrom
A feast for the ears: Varied, eclectic, sacred, secular. Organ will be joined by brass, winds, strings and piano. Organists are Elizabeth Sproul, Deborah Page, Leonardo Ciampa, Lorraine Mihaliak, Kurt Blomstrom, and Scott Yonker.
Friday, May 12 7:00 p.m. Katelyn Emerson in concert – Young Artist Showcase.

Part of COURT HILL MUSIC FESTIVAL — First Unitarian/Worcester
European Giants from Bach to Widor
Organist Katelyn Emerson, praised for her "great sensitivity" and "exciting artistry" (The American Organist), showcases repertoire from the 14th-21st centuries in performances throughout the United States and Europe. She has performed in numerous esteemed venues, notably including the Hallgrímskirkja (Iceland), Cathédrale Saint-Omer (France), Krasnoyarsk Philharmonic Hall (Russia), Cathédrale St-Quentin (Hasselt, Belgium), the Hauptkirche St. Petri (Hamburg, Germany), on the Kotzschmar Memorial Organ of Merrill Auditorium (Portland, ME, U.S.A.), Severance Hall (Cleveland, OH, U.S.A.), Reith Recital Hall at Goshen College (IN, U.S.A.), and others. Tickets: $5
May 15 Monday 7PM Scholarship Recital and 68th Annual Meeting (6:45), preceded by social time(6PM) with hors d'oeuvres
First Congregational Church, Shrewsbury Facilitator/Host: Malcolm Halliday
Organ: Casavant Frères Ltée. (1958, Opus 2446) 3 manuals. 27 ranks
______________________________________________________________
Hope you didn't miss Spring 2016!
May 15 2016 3PM Sunday – WorcAGO Composers' Concert (WorcAGO members' compositions) Wesley Methodist, Worcester
May 23, 2016 Monday 6:30PM – Scholarship Recital & Annual Meeting – First Unitarian/Worcester
August 3, 2016 – Sean Redrow in concert, Worcester Organ Seires, Mechanics Hall, Wednesday noon
August 10, 2016 – Brett Maguire in concert, Worcester Organ Seires, Mechanics Hall, Wednesday noon
Hope you didn't miss last year's programs
April 6, 2016 noon – Mechanics Hall Organ Series – William Ness, organist
April 10, 2016 3PM Sunday – concert of organ and brass music with WPI Brass & Percussion –– Mechanics Hall – E G & G Hook IV/64 M
$10 tickets at the door or at Mechanics Hall
Free street parking downtown on weekends
April 22 2016 Friday 7PM – Concert by International Artist James Kibbie at Our Lady of the Angels – J W Walker III/46 M
PPPP – Pedals, Pipes, Pizza, and Pumpkins! Oct 24 2015
RSVP to reserve your pizza!